The Erlang Calculator provides the full suite of custom functions for contact centres, including Erlang X, Chat, Blending and more!
Calculate capacity in the most efficient, powerful and versatile tool, which is unmatched in the market. Improve accuracy, optimise your workflow and save resources based on the forecast. The Erlang Calculator will be the only add-in you will need for accurate planning of your contact center's channels.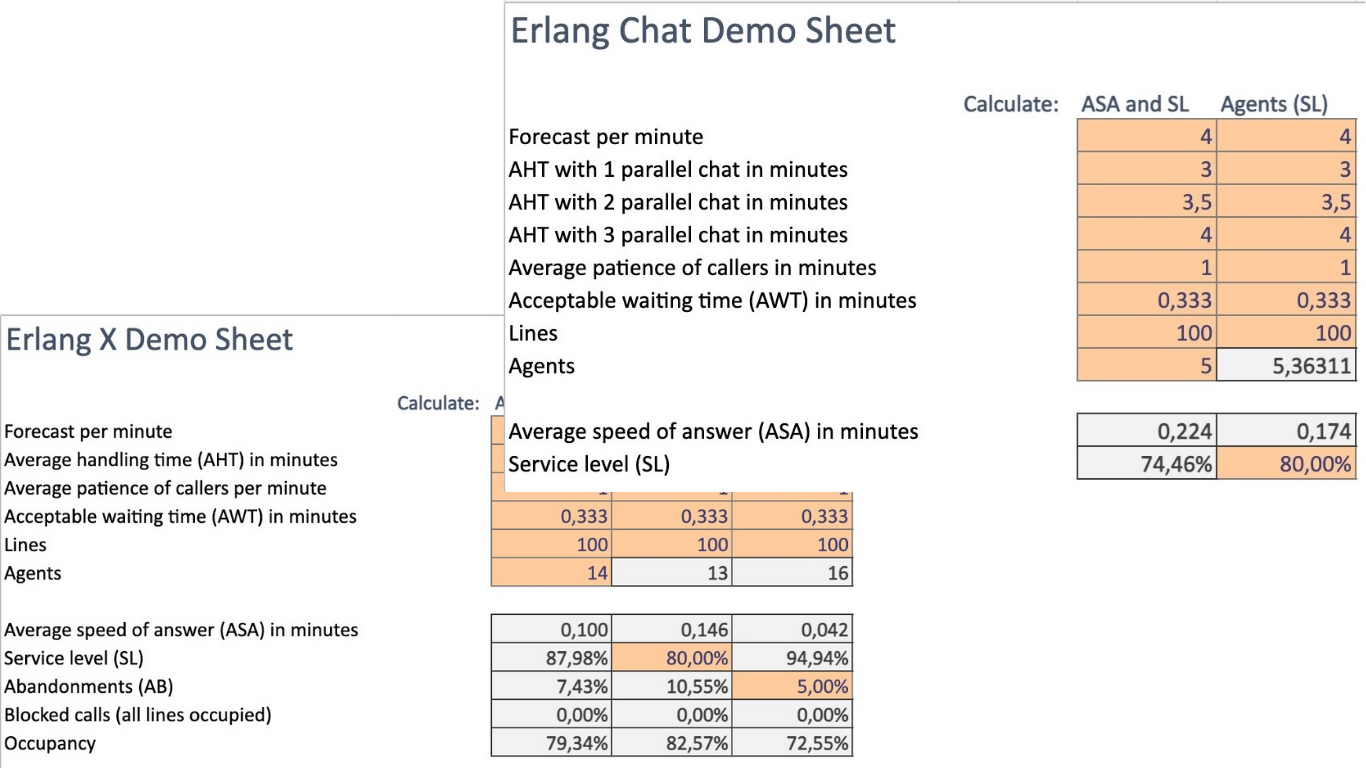 Includes functions for:
Erlang X
Erlang Chat
Blending
Erlang C
With parameters like: Occupancy, Service Level, ASA, Abandonment, Patience, Redials and Concurrency, AHT and Forecast.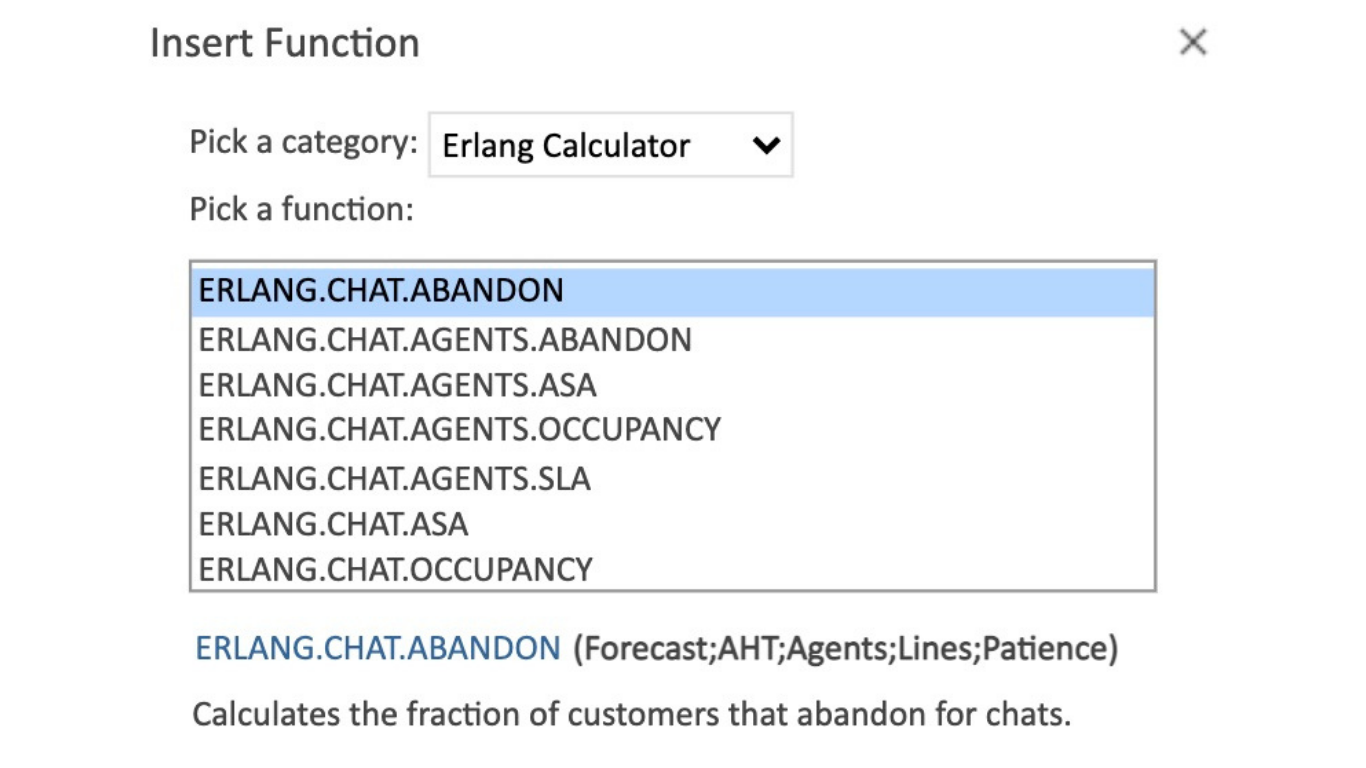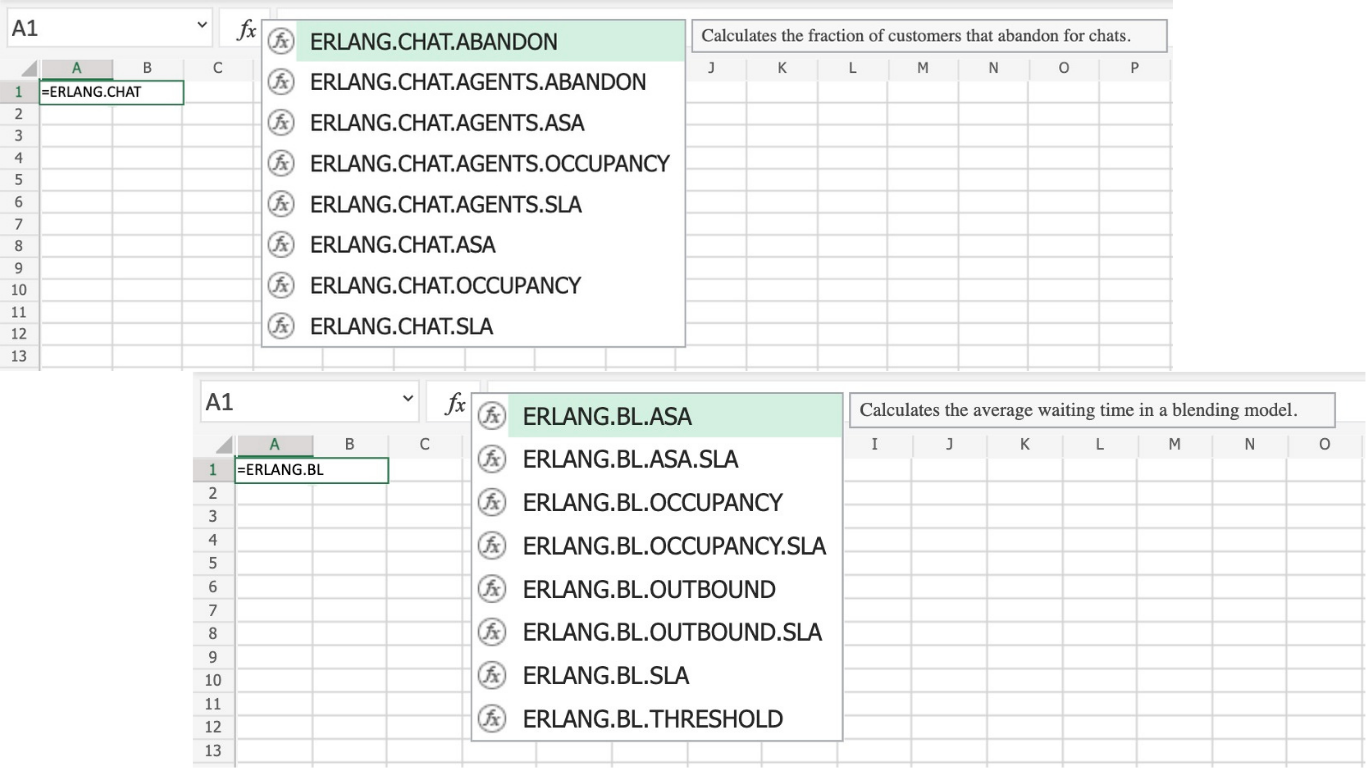 Additional Information
Before installing this add-in, make sure you have a Microsoft 365 license with at least the following versions:
Windows: 16.0.12527 or up
Mac: 16.34 or up
Web: May 2019 or up
Note that some companies restrict the use of add-ins. Please contact your administrator or use a different Microsoft 365 account to install the add-in.
€6,95
/month

Or €49,95 per year

Basic features:
Erlang X
Erlang C
Extensive manual
Sign in for Basic
€9,95
/month

Or €99,95 per year

All basic features including:
Erlang Chat
Blending
Email Support
Sign in for Premium
Contact us
For more information
All premium features including:
Local Version
Even faster Performance
Phone and IT support
Contact Us